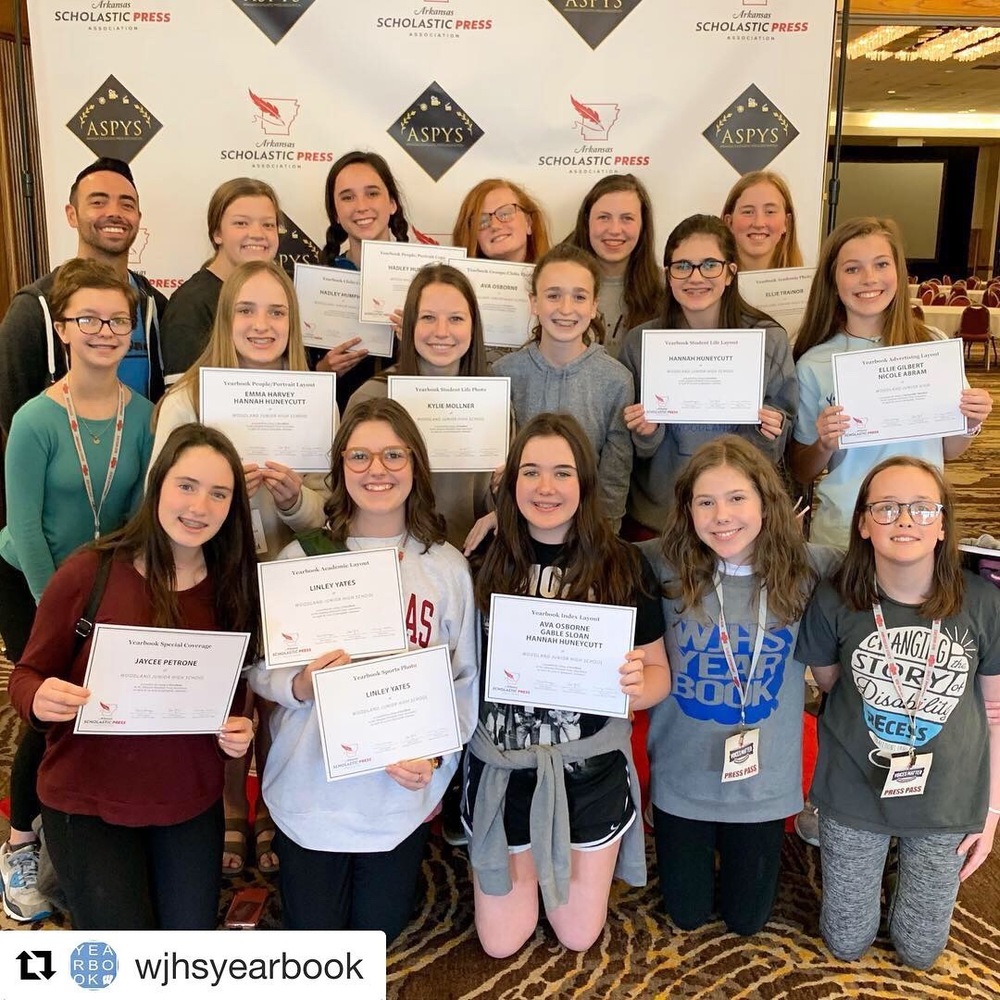 Yearbook Wins Big at ASPA Convention
WJHS
Monday, April 22, 2019
Congratulations to yearbook adviser Mr. Andrew Young and this outstanding group of young journalists!
The Round-Up racked up the awards at the 2019 Arkansas Scholastic Press Association (ASPA) Convention! In all, they won 2 Honorable Mention, 13 Excellent, and 3 Superior. Hadley Humphry, Ellie Trainor, and Ava Osborne received Best of ASPA. Last year's book was awarded a Superior rating, too!
Jaycee Petrone was named 2nd runner-up in Photojournalist, Ellie Trainor was the winner of Photojournalist, and Hadley Humphry was the winner of Designer for the second year in a row.