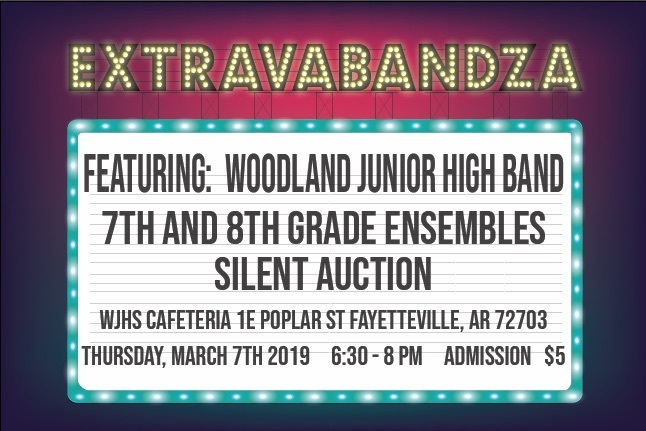 ExtravaBANDza Thurs., March 7
WJHS
Tuesday, March 05, 2019
You are invited to come to ExtravaBANDza Thurs., March 7 from 6:30-8:00 p.m. in the Woodland cafeteria. We will have 15 performing ensembles that received superior ratings at Contest followed by our 7th and 8th grade bands.
This year we will be raising money for new student chairs as well as band camp scholarships. We will have a silent auction as well as desserts/finger foods.
Admission is $5. Tickets can be purchased at the door.