EDIT MAIN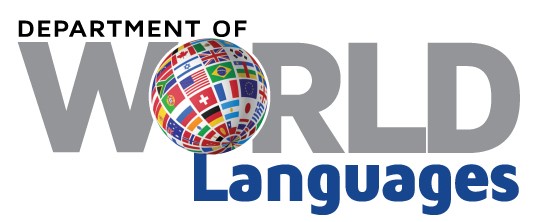 What does our program offer?
8th graders* may choose from
French I
German I
Spanish I
*8th graders earn high school credit for the classes listed above.
Level I language classes at Ramay and at FHS are aligned (meaning, at both schools, Level I students are learning the same material at the same time in order to prepare them for Level II at FHS the next year).
Level I classes include daily homework (expect 20-30 minutes of homework or studying most evenings) and quizzes, unit test, oral presentations, and projects.
*Hispanohablantes no escogen el Español I. Por favor, escogen el francés, el alemán, o, en el grado nueve, el Español Para Hispanohablantes.
---
7th graders may choose from one, two or all three 9-week exploratory courses:
Foreign Language Acquisition in:
No high school credit is earned for the 7th grade 9 weeks course. These courses are NOT prerequisites for the 8th grade level I Foreign Language courses.
FLA classes include a fun introduction to language with daily vocabulary lessons, as well as, days for food, culture, and crafts.
---
High School Language Requirements For College Resume Building:
| | |
| --- | --- |
| Honors Graduation | 2 years of a language** |
| National Honors Society | 3 years of a language |
| High Honors Graduation | 3 years of a language |
| AP Credit | 5th year of a language |
| Retroactive College Credit | 4 - 5 years of a language |
** beginning with this year's (2016/2017) 9th graders, Honors graduation will require three years of a foreign language.
---
Why start at the junior high level?
Younger learners do better! They frequently outperform high school students who wait to start learning a language.
Younger learners develop more automatic patterns and responses thus, absorbing and using the language with greater ease.
It takes time to gain proficiency in a foreign language. The earlier students start, the higher the level they can achieve.
Learning a foreign language improves literacy skills in English, and has applications across the curriculum.
---
Why is learning a second language important?
Develops a life-long ability to communicate with more people
Provides a competitive advantage in the job market
Improves performance on standardized tests
Improves a child's understanding of his/her native language
Gives a student a head start in language requirements for college
Prepares children to live in and understand a multi-lingual, multi-cultural society
---
What will I learn?
Level I students learn basic phrases, vocabulary, and grammatical structures. In all levels, students develop their speaking, reading, writing and listening skills. Students will also learn about the culture of other countries thus enabling them to better understand their own.
FLA students (7th grade) will learn basic vocabulary, some of which will be repeated in the Level I class the next year.
---
For more information on the World Language Program at WJHS, please contact:
French: lauren.marston@fayar.net
German: amy.blevins@fayar.net
Spanish: anahi.vasquez@fayar.net